SHERPA POWER BARROW SPB-500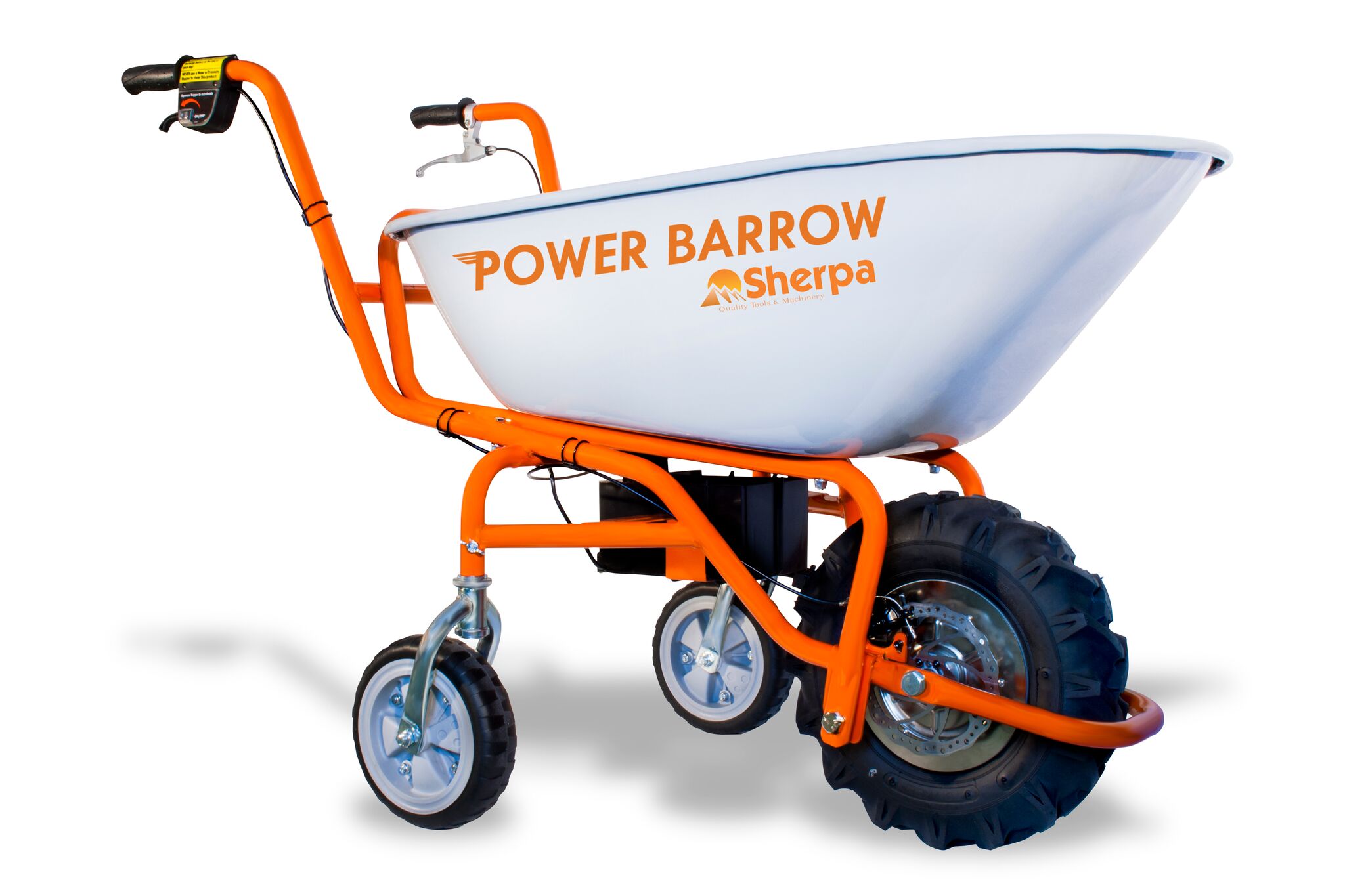 SHERPA POWER BARROW SPB-500
This is a very high quality self propelled cordless electric wheelbarrow cart. It is of very strong durable construction, with heavy gauge tubular steel making up the frame. The galvanized steel tray is on a pivot system, and can be tipped easily. When in use the tray can be locked into position. It has a massive 170 litres (6 cubic foot) capacity - which should be large enough for the toughest jobs. The rear castor type wheels are large and heavy duty. The motor is concealed within the large front wheel.

Controls are easy to use, the variable speed throttle can be operated with one finger. On the other side is a bike-type disc brake control - this means the user can control the descent of the barrow down slopes. The brake can even be locked on.

All in all this is a machine to take some of the back-breaking pain out of building, landscaping, clearing and general labouring.
 
sold out
Specification:
* Capacity 6 cubic foot or 170 Litres
* Width at widest point: 66cm (80cm with castor wheels)
* Internal width of tray: 61cm
* Deepest point of tray: 30cm
* Length of tray: 97cm
* Overall length of machine: 147cm
* Diameter of front wheel: 40cm
* Includes charger

Features:
* Power Source : 24V/10AH heavy duty removeable battery pack
* Max Load : 150KGS
* Speed : 0~4km/h
* Disc Brake
* Heavy duty tubular steel construction
* New tough galvanized steel tray
* Castor rear wheel
* Full instructions
* 1 Year Warranty